- A weekend with these DEAR friends, the Brogdons. Oh my gosh - a shot in the arm of deep friendships
College friendships that have not just sustained the years, but grown over the years
- Tall, elegant, lovely Dar, and a couple of precious hours with her over breakfast. And that she was feeling well and walking and offered her energy to us.
- A couple of hours at Starbucks with some really amazing women
- Seeing Cetaphil lotion on Rebecca's bathroom counter - and remembering that it was her grandmother Pam who introduced it to me twenty years ago.
- Getting to meet Corbin's Kentucky cousins for the first time - after swapping family Christmas cards for 15 years
- Greeters... sweet family with sweet memories
Ethan with his shadow
- A Fort Worth birthday party for Papa
- As always, yummy meals from Mama's kitchen. A huge thanks to Auntie Cam for organizing all our food!
- New $5 ski pants for me and a (cool) $10 ski bib for Bran at Angel Fire Thrift
- Essie's concentration with coloring
- Bran & Hud getting to snowboard with Foster for 3 full days
- Fresh powder-covered mountain
Nettie and Basden - attached at the hip even when on skis

- Pine branches laden with clumps of fresh snow
- "I've got this, Dad... Dad - leave me alone - I've got this!" Overheard from Esther on the ski mountain... (and since when did Daddy change to Dad?!)
Essie's very first ever lift ride - with Daddy

- Skiing blues with my
girls -
on a sunny day, no less! (Extra thankful - this Mom is a fair-weathered skiier...)
- Tom Shirey cooking Texas BBQ in Angel fire
- Meeting up with Fort Worth friends on the slopes
- Boys getting to ski with Uncle Alan, as well as a midnight round of Xbox's Cabella's
- Finding the "just right" new cowboy hat
- Can we say... COUSINS??! Thankful for all these little (and not so little) kiddos
Picturesque moments at Papa's mountains


- These two get the prize for "spirited"
- Papa's rum cake & Nettie May's lime cake
- 3 little girls sound asleep on the futon
- Farkeling to see which two kids get to stay the rest of the week (Hud & Basden won)
- DQ Jalitos AND a Blizzard on the drive back to Texas
- Knowing we'll see this crew again in the next couple of weeks!
Look to the Lord and his strength; seek his face always. Remember the wonders he has done, his miracles... 1 Chronicles 16:11-12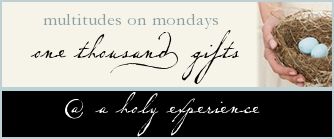 Tweet