- Amy's LIFE. We'll never know.
- Being reminded of this...
There is no greater measure of my work as a woman than the extent to which I serve as the heart of my home. - Nancy Leigh DeMoss
- December 15 - happy happy birthday Dad! So glad you were born!
- December 17 - Trey's birthday - glad you were born, too!
- A night set aside for Christmas lights and Menches
- Bran's natural leadership among his brother and sister... four brooms in action
- That Esther can write her own Christmas wish list - and pin it above my desk to see! ("Costco - Mommy buy some Uggs")
- Yummy Christmas goodness from friends - dropped at our door warm!
- Luke, Julie and boys here, Chris and family coming in tomorrow
- A spontaneous evening in a nursing home, and getting to watch my children's interactions
- Being stretched by house stuff, even when it's "all good," it can be hard to live in. Skylar's (and others') reminder for contentedness and satisfaction in the midst. And, what joy we have to look forward to. Grateful.
- First lost tooth!!
- Watching Christmas movies looks a little different this year, and no one seems to care
- The way a walk revives my heart
- Our dear friends the Brogdons, how much they mean to us, and that we got a couple of hours with them on a whim!
Look to the Lord and his strength; seek his face always. Remember the wonders he has done, his miracles... 1 Chronicles 16:11-12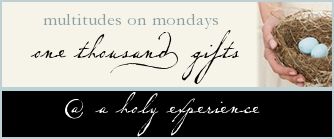 Tweet