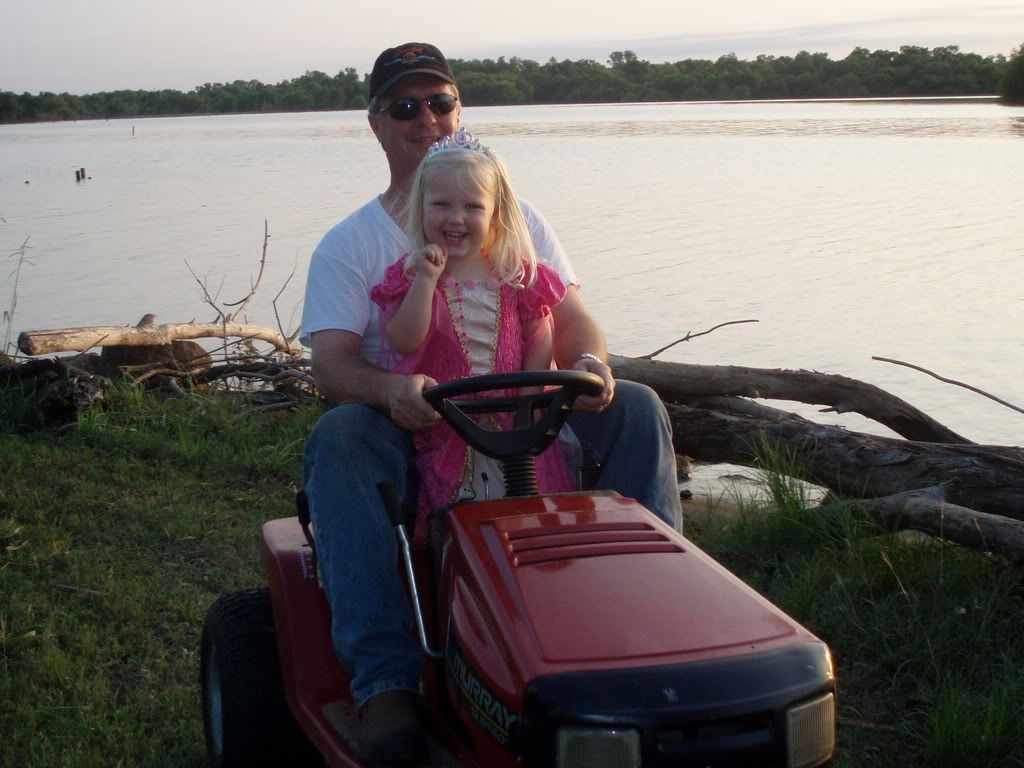 We spent last weekend at my parents' lake house, and Corbin even took an extra day off work to extend our "vacation." Two snapshots here sum up the weekend - Corbin fishing with the boys, and Cappy with the princess on her coach.
Our favorite Basden-ism lately... right before a meal is served she climbs onto her barstool, throws her arms out in dramatic flair and announces, "The Beauty is going to pray." I have no idea where she got this. Corbin rolls his eyes, telling me he knows
exactly
where she got this...